Off to Oz...
Some people go to an English-speaking country in summer. It's a good way to learn English and it can be a fun way to see more of the world and find out about other people and their cultures. However, you could discover that everything is very different to the way it is at home. What about the food? What about the customs? What about the lifestyle?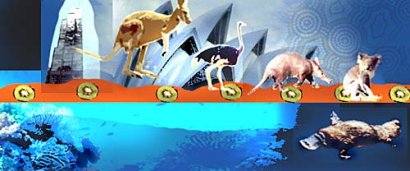 In this Webquest your objective is to find out about the culture and lifestyle in Australia. When you go there, what differences do you find? What do you like and dislike about it? What do you miss from your own country? What would you like to bring back from Australia?
Use the icons on the left to navigate this WebQuest...