- Hello ! .
Heís not answering me.
- Hello ROBOOT !
H
eís still not answering me but I want him to work. Let me think

...
W
hat could be missing? Pauís remote control car works with a battery, the hairdryer must be plugged in and itís clear that if you move you canít be

plugged in, now what!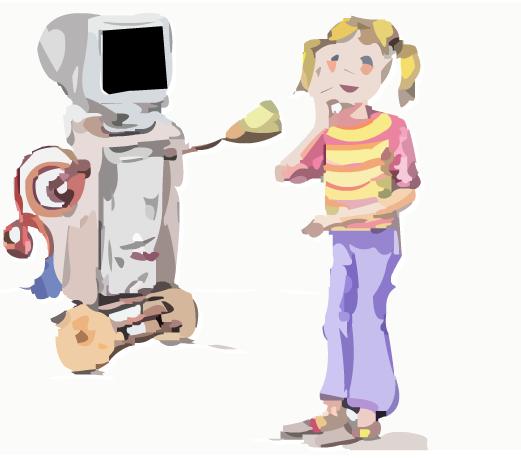 Oh, I need some more help. Iím going to write a letter right now to all my friends who have helped me, lets see if they can think of a nice name and how to make the robot work. Quick I want to start playing with my robot right now !!