August 1st- 9th 2016 Brasov (Romania)

The Alterman Conference on Geometric Algebra and first Summer School on Kähler Calculus were sponsored by Eric Alterman and took place at the Transilvania University of Brasov (Romania) from August 1st to 9th. The main objectives of the Summer School and the Conference have been:
• Teaching Clifford Algebra and Kähler Calculus to the non initiated.
• Enhancing the applications to physics, engineering, computer science and image processing.
• Promoting other areas of the Grassmann legacy connected with Clifford Algebra.
The structure of both the Alterman Conference and the Summer School was modular with the aim that each attendant could choose the components of the event in which he wished to participate (see the schedule).
Alterman Summer School 2017
The Alterman Summer School on Geometric Algebra and Kähler calculus will be held in Sofia from July 31st to August 4th 2017. Registration is already open. For more information go to:
http://altermanschool2017.uacg.bg
Early Proceedings
The Early Proceedings are already available and can be downloaded from the link below.
Early Proceedings of the Alterman Conference 2016
Abstracts and timetables
Download the booklet of abstracts (final version).
Download the timetable of the Alterman Conference here.
Download the timetable of the Summer School here.
Letter of appreciation by Rodolfo Fiorini
Rodolfo Fiorini has sent us a letter of appreciation where he raises ideas and challenges outlined during the discussions that took place in the Alterman Conference. It suggests that the special topic of the next Alterman Conference should be a review of the foundations of quantum mechanics. We thank him very much for this letter of appreciation.
Photographic report
The pictures of the Alterman conference are already available. Below José G. Vargas is teaching Kähler calculus. For more pictures go to the photographic report.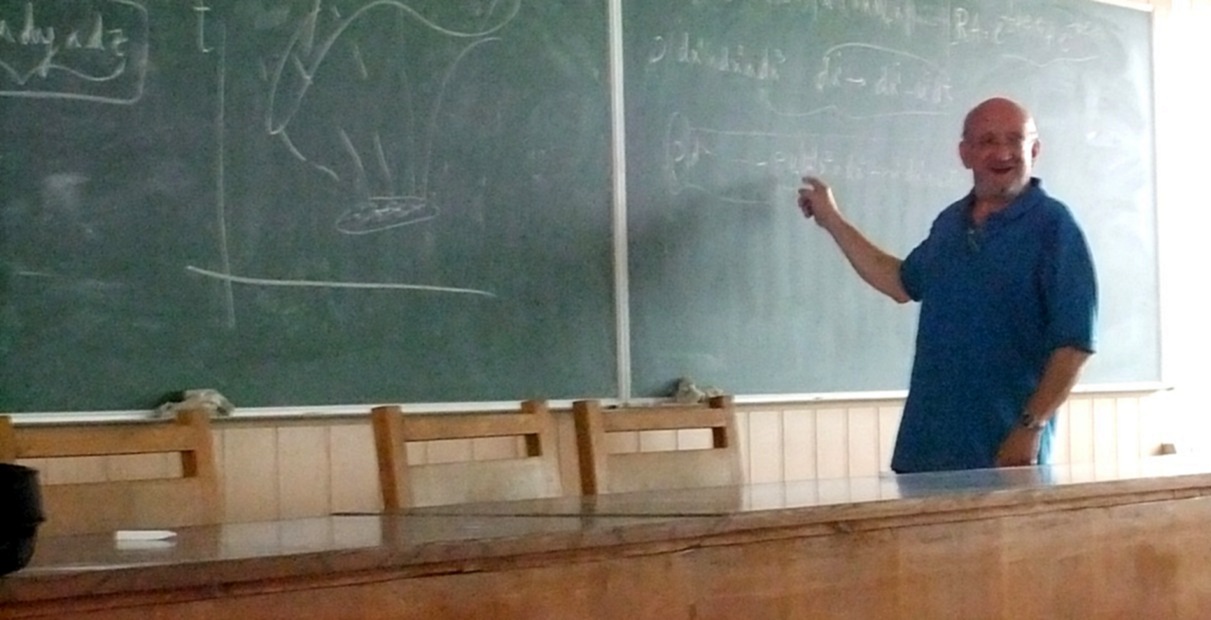 FACULTY OF MATHEMATICS & INFORMATICS

TRANSILVANIA UNIVERSITY OF BRASOV